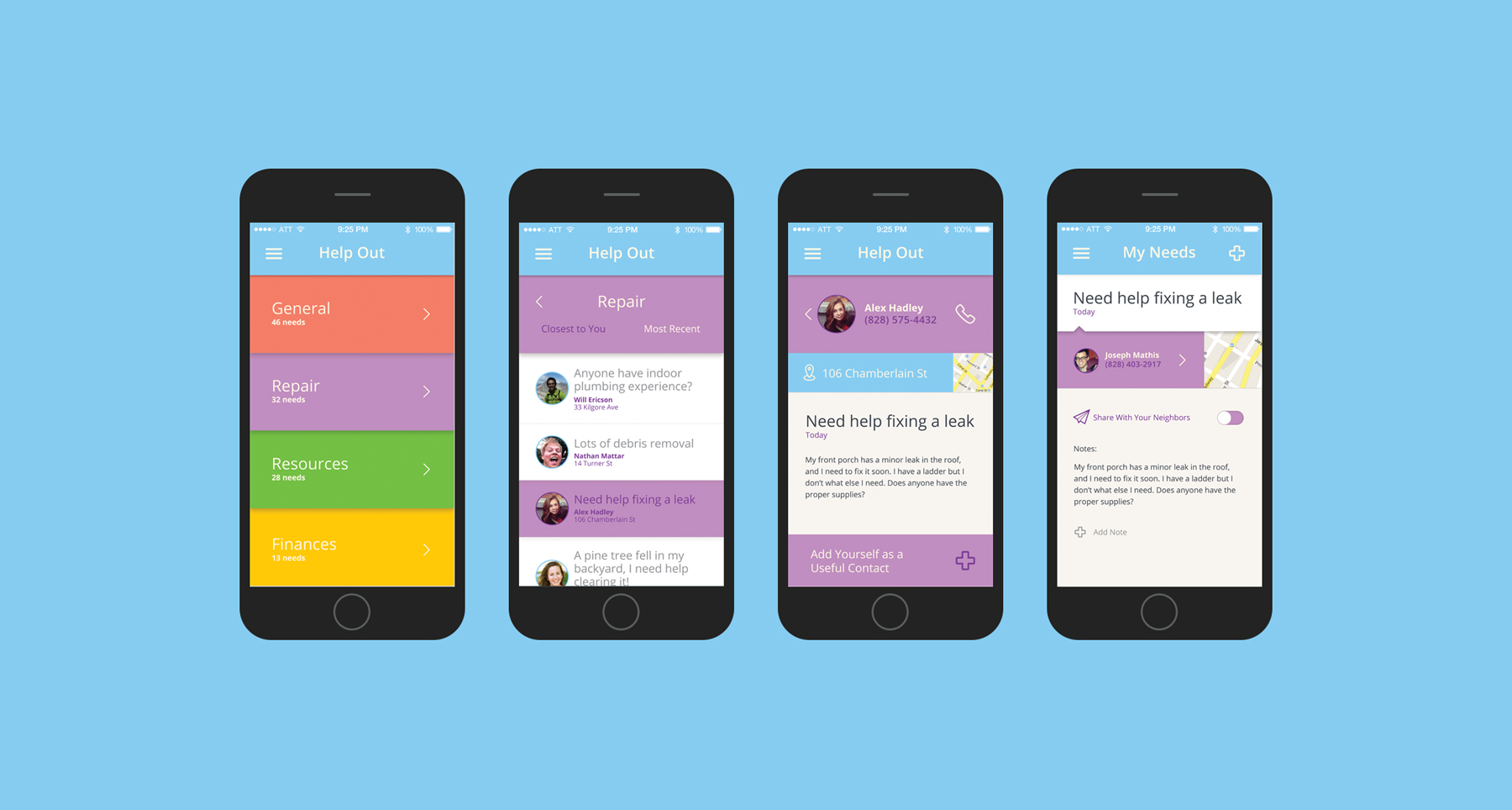 Recoup was a year-long project at NC State University's College of Design. This mobile concept was designed to streamline the insurance process in the wake of a natural disaster.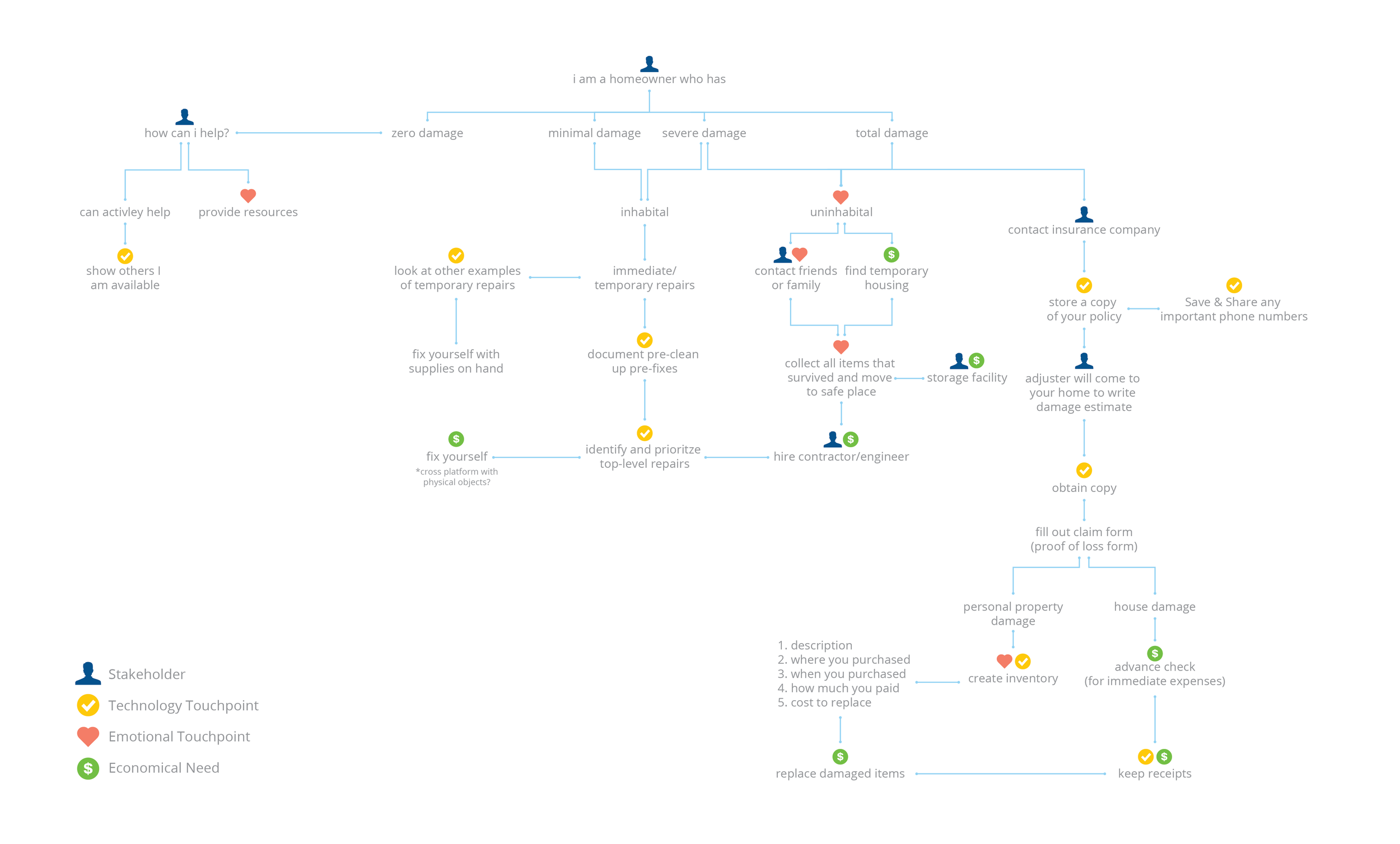 After interviewing family members who dealt with the aftermath of hurricane Sandy, I created a diagram to help identify touchpoints where technology could be beneficial and act as a support system.
Recoup could allow users to share necessary tasks, resources they need, or other general concerns with their contacts and people within their local neighborhood.
Homeowners are often tasked with creating a detailed inventory of their belongings for insurance purposes. Recoup could eliminate the need for physical paperwork and complex documents.